Item of the Day: History
The official AC/DC site posts a 'rarity of the month' every so often, so I figured I could top that and post a rarity of the day. Ok, so not everything will be rare but I figured it would be interesting to see some of the different items floating around that AC/DC or others have put out. Be sure to check the 'Past Items' page in case you miss some.
« Sep 5
Sep 2011
Sep 7 »
September 6: Stiff Upper Lip - Japan
CD - Single
Track List
1) Stiff Upper Lip
2) Cyberspace
3) Hard as a Rock
4) Back in Black
5) Whole Lotta Rosie
Notes
Track 1 is taken from the Stiff Upper Lip album
Track 2 a non-LP track from the Stiff Upper Lip sessions.
Tracks 3-5 are live tracks recorded in Madrid, Spain on July 10, 1996, the same show the No Bull video was taken from.

Full CD case with the OBI & promo sheet.
Details
Year Released: 2001
Country: Japan
Label: Elektra
Catalog Number: AMCY-7231
More Photos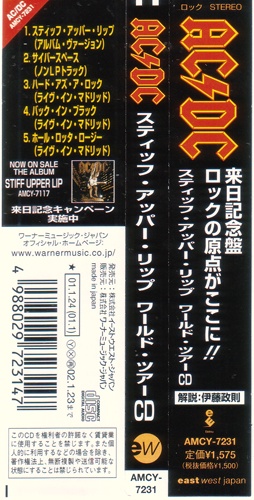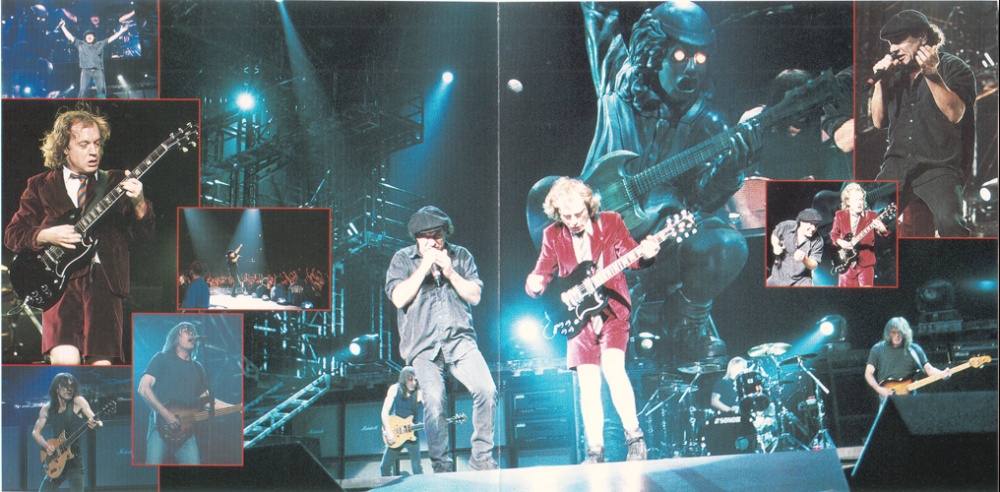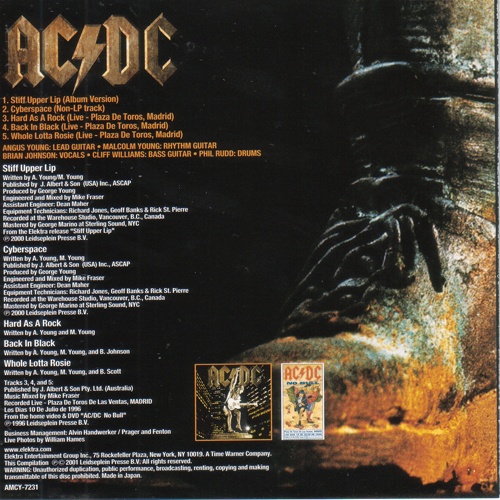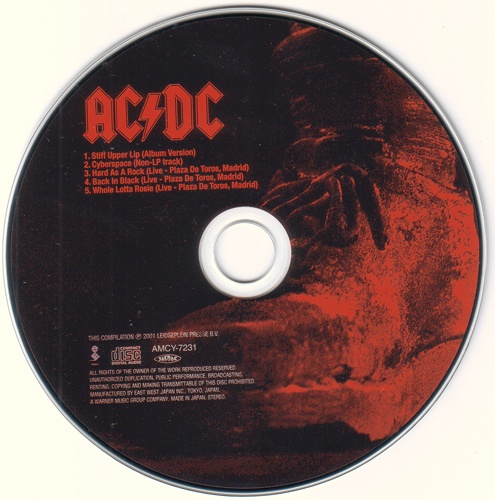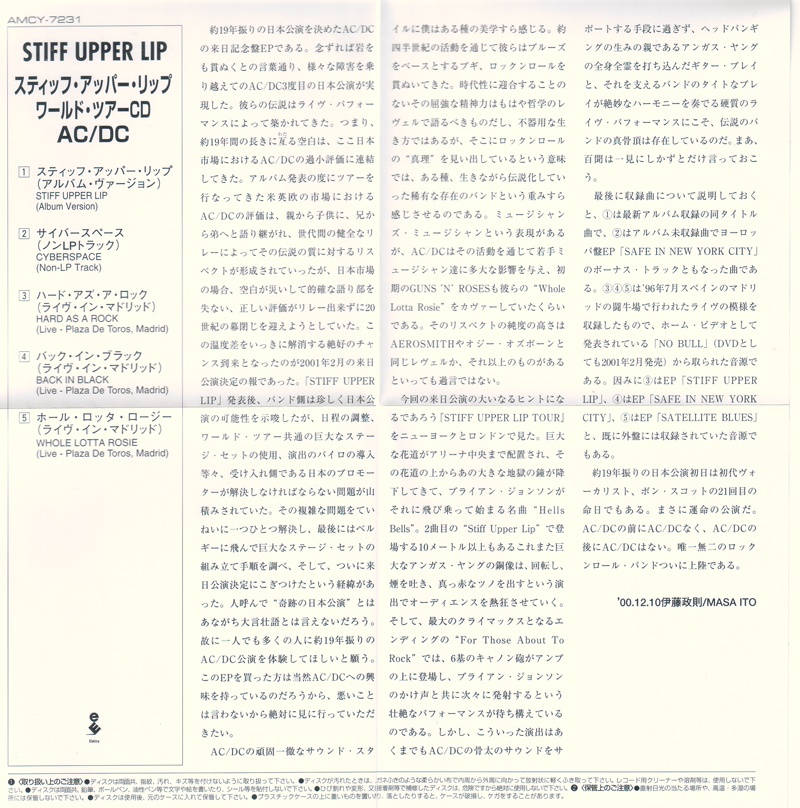 « Sep 5
Sep 2011
Sep 7 »
Comments

Cabezon
09/6/2011

Even in the singles the japanese have the coolest booklets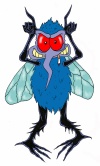 ShakedownIce
09/6/2011

Very nice and I agree Cabezon, some of the International singles have some nice booklets and packaging as in this case ;)
---
You must be signed in to post a comment.
« Back
Sign In »