ADVERTISEMENTS
September 14, 2011: Thunderbolt: A Tribute to AC/DC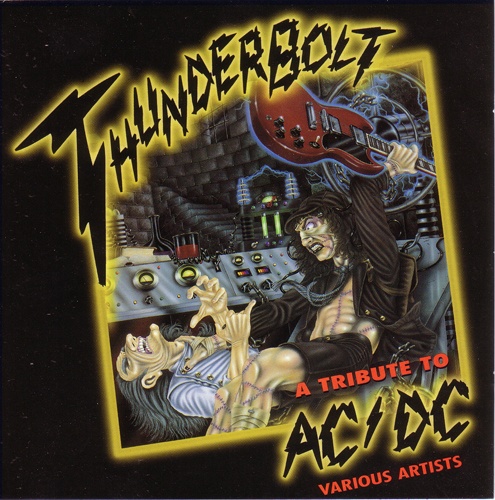 CD - Tribute Albums

1) Highway to Hell
2) Little Lover
3) Back in Black
4) Live Wire
5) Sin City
6) Ride On
7) Shake a Leg
8) Whole Lot of Rosie
9) Night Prowler
10) It's a Long Way to the Top
11) Walk All Over You
12) TNT

Official release, full case & artwork.
Songs performed by various artists.


Details
Year Released: 1998
Country: Canada
Label: DeRock Records
Catalog Number: DERCD-099


More Photos
Comments:
sapator
September 14, 2011 12:23 am

The only tribute album i have.
This is where the Bon Scott Back in Black rumor started and of course LEMMYYYY LEMMYYY!
Cabezon
September 14, 2011 6:25 am

Never understand this violence in the cover, AC/DC is not that kind of band, musically is very good.
sapator
September 14, 2011 7:40 pm

Ehm, If you want blood video,Jailbreak video.And it's not that violent, it's just a fan that wanted Ang to play Meanstreak.He refuses.