Item of the Day: History
The official AC/DC site posts a 'rarity of the month' every so often, so I figured I could top that and post a rarity of the day. Ok, so not everything will be rare but I figured it would be interesting to see some of the different items floating around that AC/DC or others have put out. Be sure to check the 'Past Items' page in case you miss some.
« Sep 24
Sep 2011
Sep 26 »
September 25: Highway to Hell - Cannon & Bell Double Pack
CD - Single
Track List
Disc 1
1) Highway to Hell
2) Hells Bells
3) The Jack

Disc 2
1) Highway to Hell
2) Hell Ain't a Bad Place to Be
3) High Voltage
Notes
Disc 1
Track 1 includes the 'Bonny Intro'.
Tracks 2 & 3 are listed as being from Donington 1991.

Disc 2 locations are not provided. All tracks are live from the 1991 tour.

Disc 1 appears to be from the UK (acdc-discography.com).
Disc 2 is from Germany. This case appears to be have come from Disc 1.

Case is a gatefold type, with 4 panels when folded out. Has space for 2 discs. Am not sure if it originally came with both or not; I bought this used and it came with both.
Details
Year Released: 1992
Country: UK/Germany
Label: ATCO
Catalog Number: 96120-2
More Photos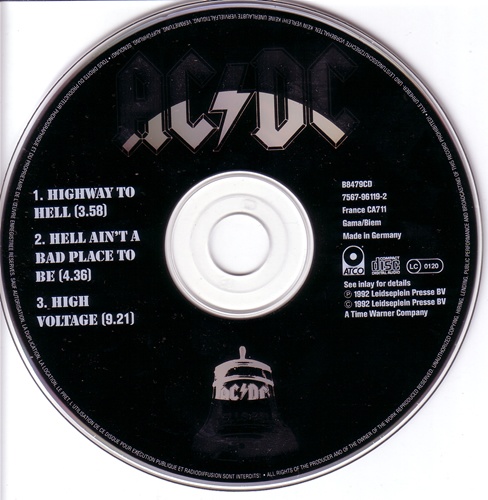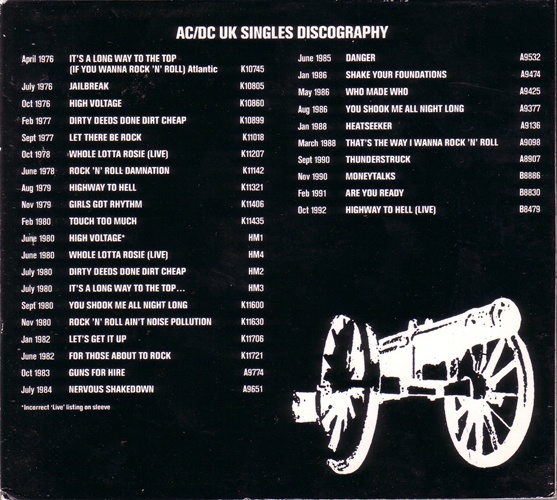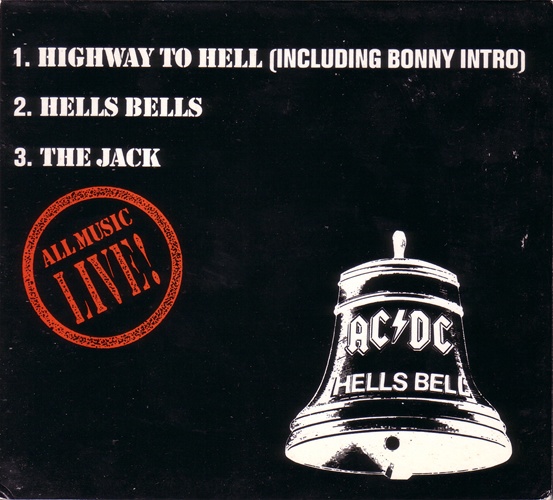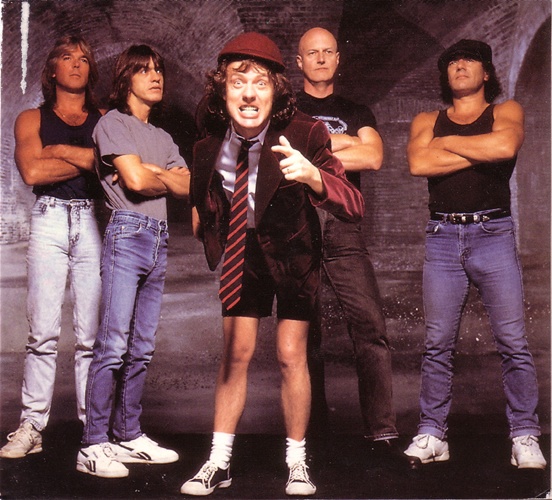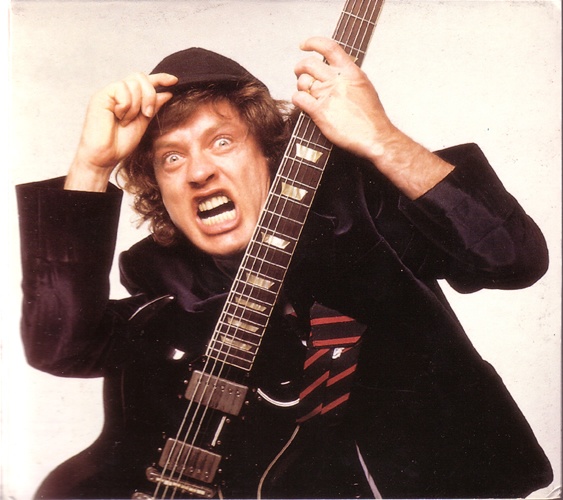 « Sep 24
Sep 2011
Sep 26 »
Comments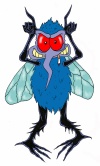 ShakedownIce
09/25/2011

Love the gatefold and packaging on this one ;) Curious as to why there is no info on Disc 2, only Disc 1. It almost looks like there is only one disc with this one when first glancing at the tracks on back + inside cover, but it says 'Double Pack' so this would suggest 2 discs IMHO. I even checked at the catalogue numbers on both discs which match, although the top number on the disc on right side does not so who knows. Very interesting!
BigNate
09/25/2011

I have another copy of this, but only with the first disc (gold one). In place of the second, there is a paper placeholder for the disc. I will take a look and see if that has any more info on it.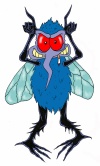 ShakedownIce
09/25/2011

Thanks Nate ;)
BigNate
09/25/2011

The placeholder doesn't give much more info: Shows the AC/DC logo with 'Highway to Hell' underneath. There is a picture of the 'All Music Live!' logo on the left side, the bell on the right side. Text below that is as follows: Also Available: Commemorative 'Cannon and Bell' Disc 2 featuring 'Highway to Hell' 'Hell Ain't a Bad Place to Be' 'High Voltage' Not all that informative.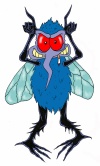 ShakedownIce
09/26/2011

Thanks Nate for taking the time to look at this. Appreciate the info again ;)
Coco Bloco
01/25/2012

since I bought "H2H-live"(sticker says: "disc 2 of a 2 CD SET") I always wondering whats on disc 1 I have this,but only disc 2. :( with this code: "BB479CD 7567-96119-2 France CA711 Gama/Biem Made In Germany" songs 2 & 3 are from from Castle Donington 1991
---
You must be signed in to post a comment.
« Back
Sign In »