Item of the Day: History
The official AC/DC site posts a 'rarity of the month' every so often, so I figured I could top that and post a rarity of the day. Ok, so not everything will be rare but I figured it would be interesting to see some of the different items floating around that AC/DC or others have put out. Be sure to check the 'Past Items' page in case you miss some.
« Sep 27
Sep 2011
Sep 29 »
September 28: Are You Ready - Australia
CD - Single
Track List
1) Are You Ready
2) Got You by the Balls
3) D.T.
4) Chase the Ace
Notes
Tracks 1 & 2 are from The Razor's Edge.
Tracks 3 & 4 are from Who Made Who.

Cardboard sleeve, no jewel case.
Details
Year Released: 1990
Country: Australia
Label: Albert
Catalog Number: 656810-2
« Sep 27
Sep 2011
Sep 29 »
Comments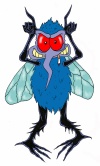 ShakedownIce
09/28/2011

I love this single release mainly because of the 2 tracks on here: D.T. + Chase The Ace. 'Who made Who' is one of my favs from the Brian era and these two instrumentals have a rhythm which gets me into the mood every time I play this cd. Too bad there were no other instrumentals the band did and to this day I wish there was a complete recording release of the music from 'Maximum Overdrive' since the music in the film was fantastic, like Cliff's solo and some of the others which were released on the 'Alive In Irvine' boot.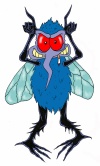 ShakedownIce
09/28/2011

Correction: I just went to play my 'Alive In Irvine' cd-r, but noticed on the back artwork the 'Maximum Overdrive' instrumentals are not on this one. I forget which boot I have that has these, cannot remember off the top of my head.

pumkin1991
09/28/2011

@ShakedownIce Do you mean the Irvine Overdrive bootleg? Look here: http://badboyboogie.de/bootlegs/1425.html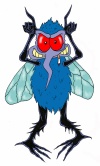 ShakedownIce
09/28/2011

@ Pumkin, Yep, that's the one. Knew it had the word 'Irvine' in the boot title. Thanks ;)
---
You must be signed in to post a comment.
« Back
Sign In »