ADVERTISEMENTS
February 2, 2012: Cunning Stunts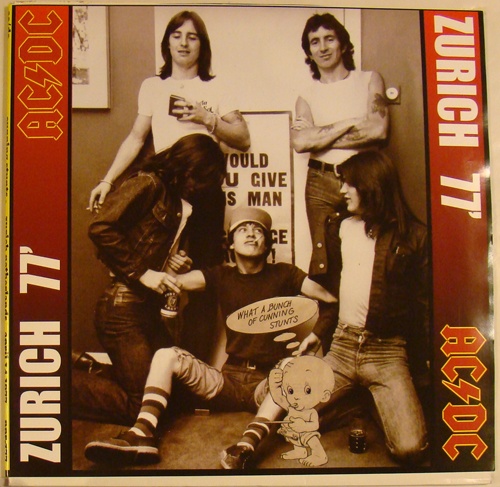 LP - Bootleg (12")

Side A
1) Live Wire
2) She's Got Balls
3) Whole Lotta Rosie

Side B
1) High Voltage
2) Rocker
3) Can I Sit Next to You Girl

Taken from a recording of a show in Zurich, Switzerland on April 14, 1977.

Sleeve is only a wrap around, covers about 1/3 of the back.

Comes with a CDR & extra sticker. Vinyl labels were not put on.


Details
Year Released: 2007
Country: USA
Label: NightProwler Records
Catalog Number: NPR-z77


More Photos
Comments:
There are currently no comments