Item of the Day: History
The official AC/DC site posts a 'rarity of the month' every so often, so I figured I could top that and post a rarity of the day. Ok, so not everything will be rare but I figured it would be interesting to see some of the different items floating around that AC/DC or others have put out. Be sure to check the 'Past Items' page in case you miss some.
« Feb 10
Feb 2018
Feb 12 »
February 11: Powerage - 9 Song Euro Release
LP - Official (12")
Track List
Side One
1) Gimme a Bullet
2) Down Payment Blues
3) Gone Shootin
4) Riff Raff

Side Two
1) Sin City
2) Up to My Neck in You
3) What's Next to the Moon
4) Cold Hearted Man
5) Kicked in the Teeth
Notes
European release featuring Cold Hearted Man, but missing Rock n Roll Damnation.
Details
Year Released: 1978
Country: Europe
Label: Atlantic
Catalog Number: K 50483
More Photos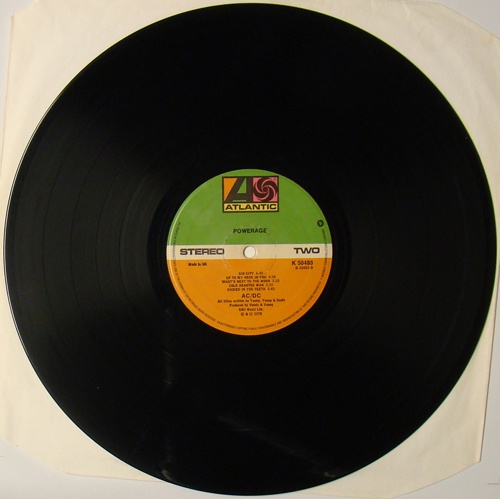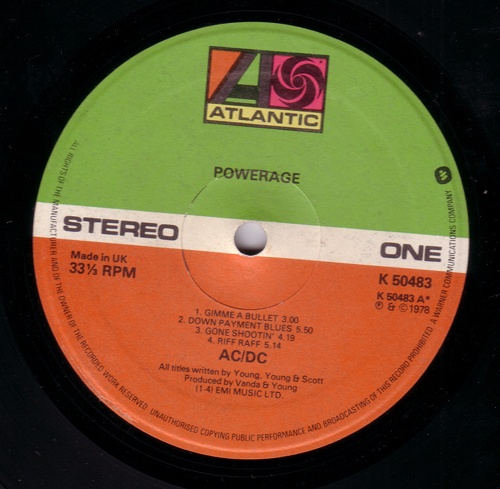 « Feb 10
Feb 2018
Feb 12 »
Comments
There are currently no comments
---
You must be signed in to post a comment.
« Back
Sign In »