Item of the Day: History
The official AC/DC site posts a 'rarity of the month' every so often, so I figured I could top that and post a rarity of the day. Ok, so not everything will be rare but I figured it would be interesting to see some of the different items floating around that AC/DC or others have put out. Be sure to check the 'Past Items' page in case you miss some.
« May 30
May 2018
Jun 1 »
May 31: Let's Get it Up - Single
LP - Official (12")
Track List
Side 1
1) Let's Get it Up

Side 2
1) Back in Black
2) TNT
Notes
12" vinyl single w/ full sleeve.

Side 1, track 1 is from the For Those About to Rock album.

Side 2, Tracks 1 & 2 are listed as being 'Recorded Live in Dec 81'. I'm assuming these are from Landover, MD, USA on Dec 20/21, 1981 but have not confirmed.

This was the first vinyl single I bought sometime in the early 90's at a flea market. This was also the first time I saw the alternative artwork for High Voltage on the back cover.
Details
Year Released: 1982
Country: UK
Label: Atlantic
Catalog Number: K 11706
More Photos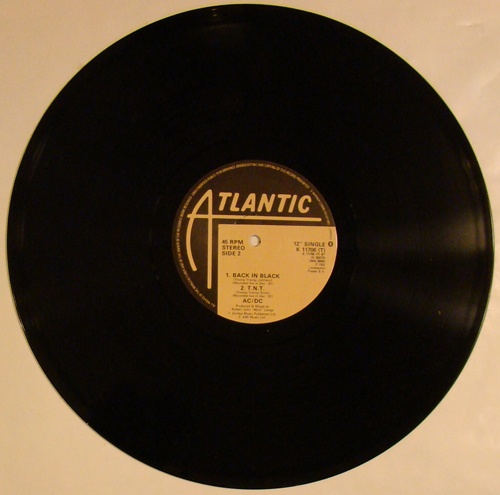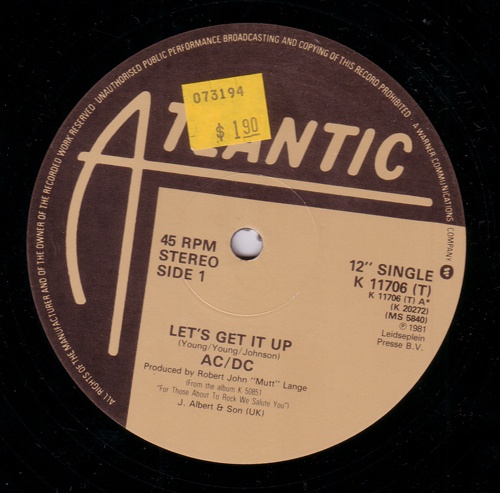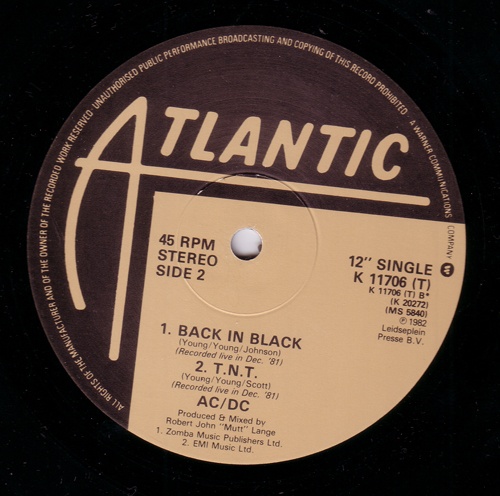 « May 30
May 2018
Jun 1 »
Comments
There are currently no comments
---
You must be signed in to post a comment.
« Back
Sign In »