Item of the Day: History
The official AC/DC site posts a 'rarity of the month' every so often, so I figured I could top that and post a rarity of the day. Ok, so not everything will be rare but I figured it would be interesting to see some of the different items floating around that AC/DC or others have put out. Be sure to check the 'Past Items' page in case you miss some.
« May 4
May 2019
May 6 »
May 5: Blow Up Your Video
LP - Official (12")
Track List
Side One
1) Heatseeker
2) That's the Way I Wanna Rock and Roll
3) Meanstreak
4) Go Zone
5) Kissin' Dynamite

Side Two
1) Nick of Time
2) Some Sin for Nuthin'
3) Ruff Stuff
4) Two's Up
5) This Means War
Notes
Official release, full sleeve.
Details
Year Released: 1988
Country: USA
Label: Atlantic
Catalog Number: 81828-1
More Photos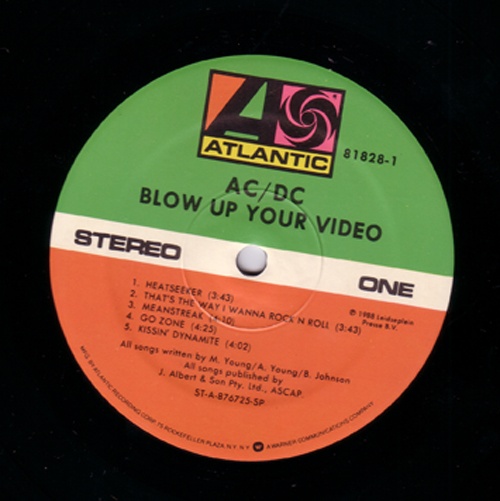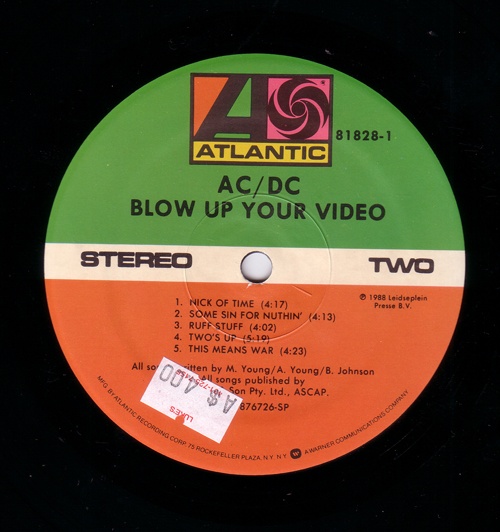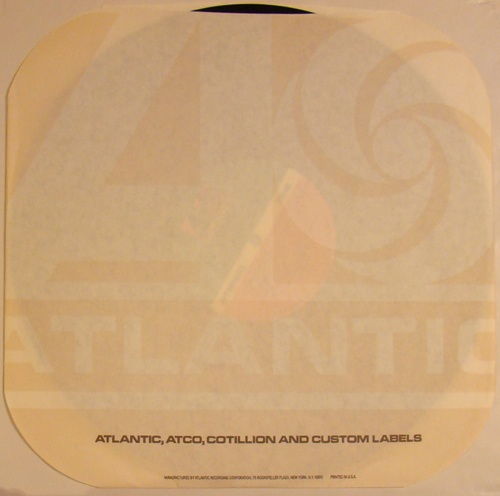 « May 4
May 2019
May 6 »
Comments
There are currently no comments
---
You must be signed in to post a comment.


« Back
Warning: include(/home/bignate/public_html/dev/includes/php/returnto.php): failed to open stream: No such file or directory in /home/bignate/public_html/acdcoftheday/_itemdisplay.php on line 444

Warning: include(): Failed opening '/home/bignate/public_html/dev/includes/php/returnto.php' for inclusion (include_path='.:/usr/lib/php:/usr/local/lib/php') in /home/bignate/public_html/acdcoftheday/_itemdisplay.php on line 444