Item of the Day: History
The official AC/DC site posts a 'rarity of the month' every so often, so I figured I could top that and post a rarity of the day. Ok, so not everything will be rare but I figured it would be interesting to see some of the different items floating around that AC/DC or others have put out. Be sure to check the 'Past Items' page in case you miss some.
« Nov 8
Nov 2019
Nov 10 »
November 9: Moneytalks Cash Register
MIsc Promo Items
Notes
Cash register was used to promote the sales of The Razor's Edge and was placed on counters near the register to hold cd's.

No instructions included. Cardboard display is in fair shape with a few tears. Still stands up nicely.
Details
Year Released: 1990
Label: ATCO

More Photos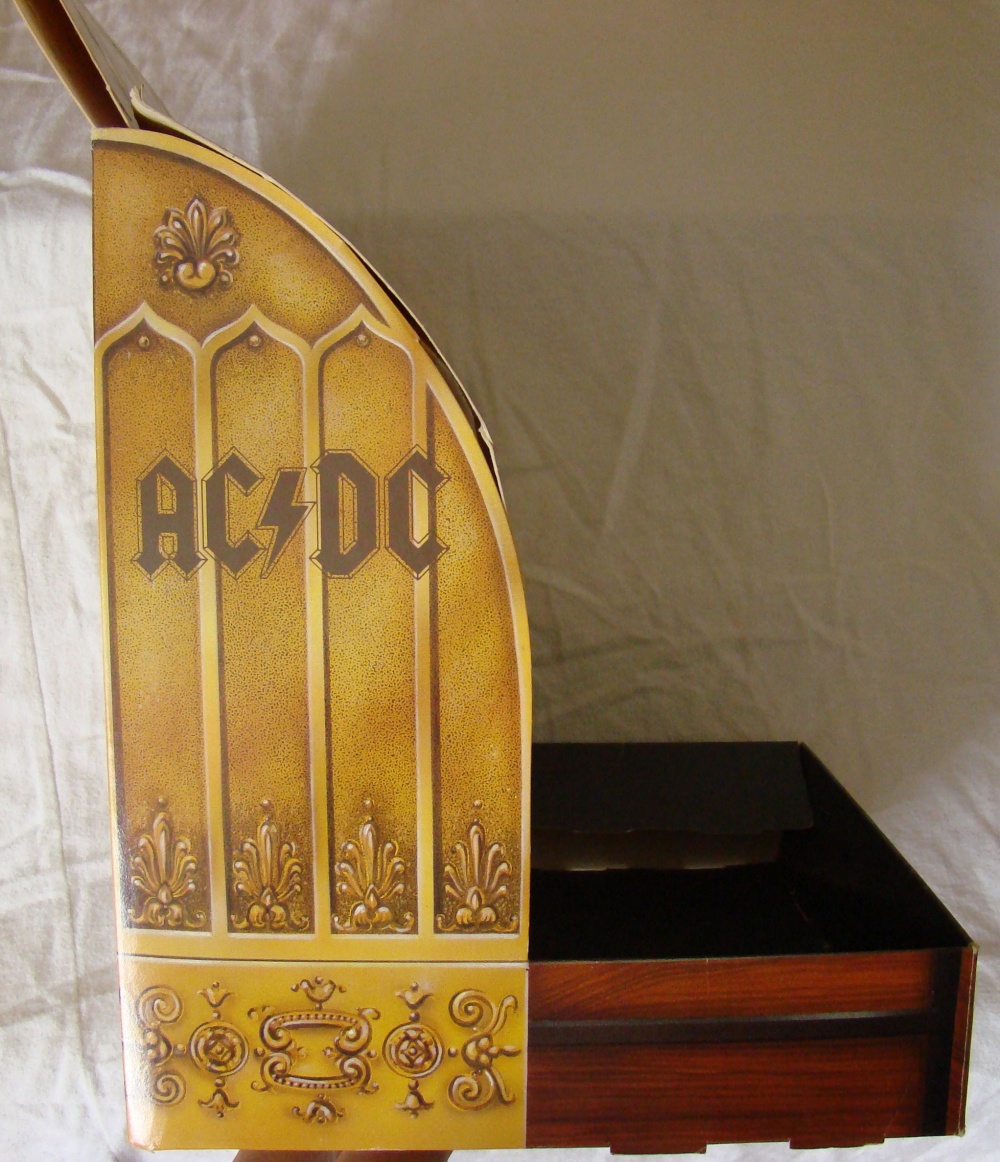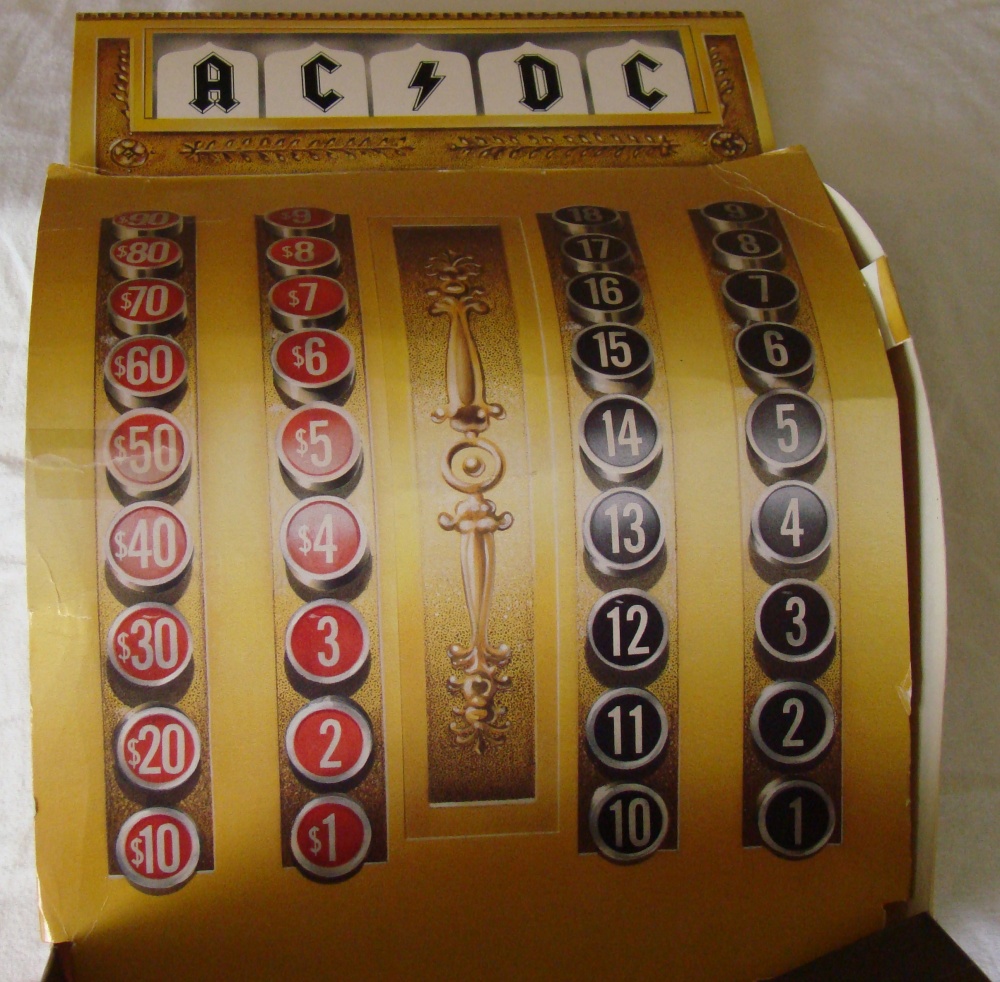 « Nov 8
Nov 2019
Nov 10 »
Comments
There are currently no comments
---
You must be signed in to post a comment.
« Back
Sign In »