Item of the Day: History
The official AC/DC site posts a 'rarity of the month' every so often, so I figured I could top that and post a rarity of the day. Ok, so not everything will be rare but I figured it would be interesting to see some of the different items floating around that AC/DC or others have put out. Be sure to check the 'Past Items' page in case you miss some.
« Nov 20
Nov 2019
Nov 22 »
November 21: Back in Black DualDisc
CD - Official
Track List
Side A
1) Hells Bells
2) Shoot to Thrill
3) What Do You Do for Money Honey
4) Givin the Dog a Bone
5) Let Me Put My Love Into You
6) Back in Black
7) You Shook Me All Night Long
8) Have a Drink on Me
9) Shake a Leg
10) Rock and Roll Ain't Noise Pollution

Side B
1) PCM Stereo Album Program
Notes
Official release, special jewel case and full artwork.

The film 'The Story of Back in Black' includes:
- Interviews with Angus Young, Malcolm Young, Brian Johnson, Cliff Williams, Phil Rudd and Engineer Tony Platt
- Archival footage
- In-studio performances by Malcolm and Angus Young of: Hells Bells, You Shook Me All Night Long, Rock and Roll Ain't Noise Pollution, Shoot to Thrill and more
- On-Screen Discography
Details
Year Released: 2003
Country: USA
Label: Epic
Catalog Number: EN 90828
More Photos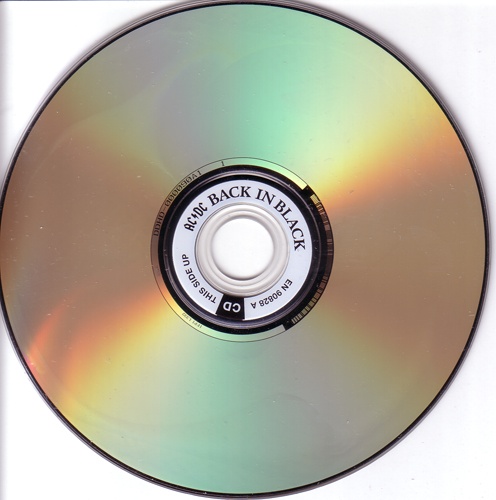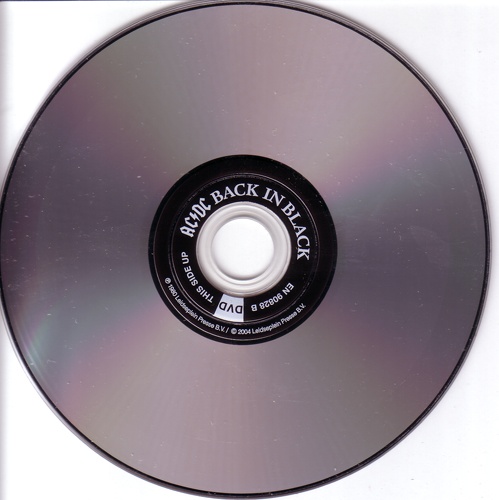 « Nov 20
Nov 2019
Nov 22 »
Comments
There are currently no comments
---
You must be signed in to post a comment.
« Back
Sign In »