Item of the Day: History
The official AC/DC site posts a 'rarity of the month' every so often, so I figured I could top that and post a rarity of the day. Ok, so not everything will be rare but I figured it would be interesting to see some of the different items floating around that AC/DC or others have put out. Be sure to check the 'Past Items' page in case you miss some.
« May 21
May 2020
May 23 »
May 22: Fault Lines & Fine Wines
LP - Bootleg (12")
Track List
1) Introduction
2) Live Wire
3) Hell Ain't a Bad Place to Be
4) Up to My Neck in You
5) Kicked in the Teeth
6) The Jack
7) Whole Lotta Rosie
8) High Voltage
9) Baby Please Don't Go
10) Problem Child
Notes
Taken from a recording from September 3, 1977 in San Francisco, CA.

Notes say it is from the KSAN radio reels master.

Unplayed, so I'm unsure of the order of the tracks & which tracks are on which sides. The labels give one order, the back cover gives a different order.

Full gatefold sleeve, opens to a ouija board with pics from the show.
Details
Country: USA
Label: XeRocks Records
Catalog Number: xrx-sf77
More Photos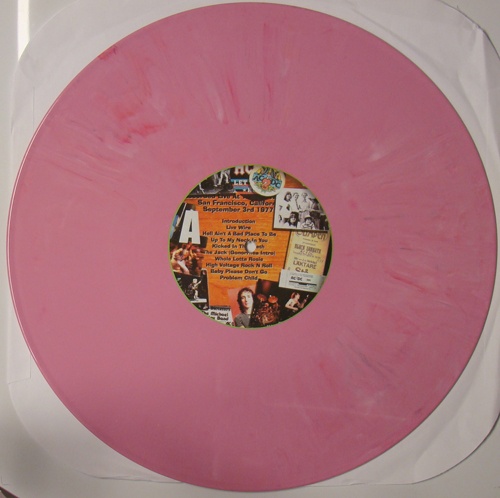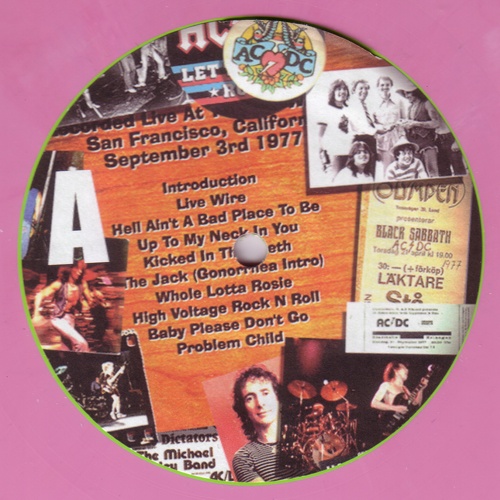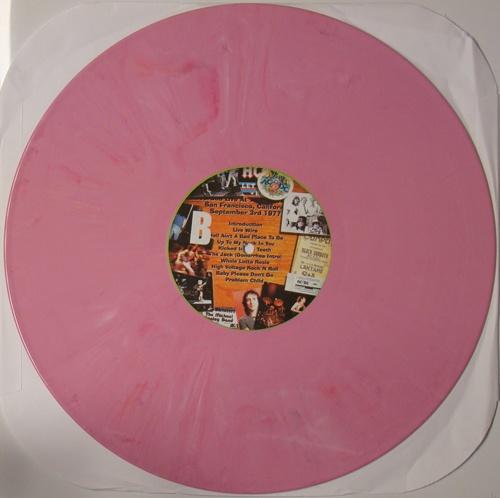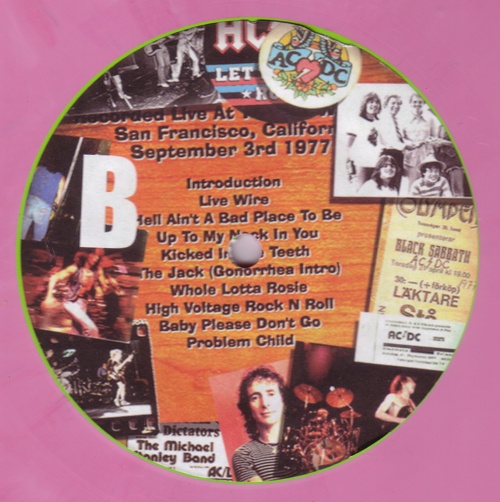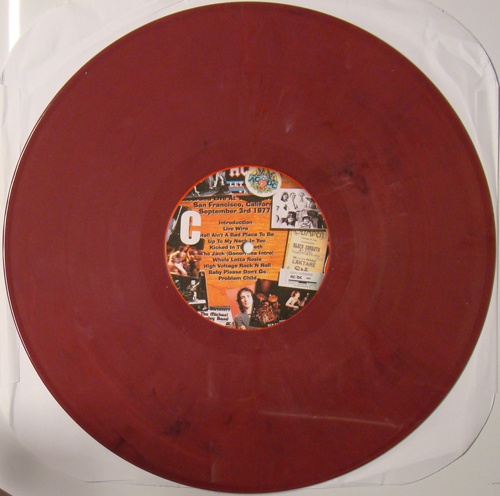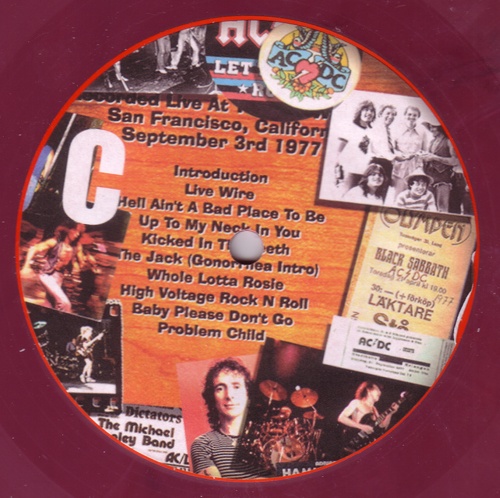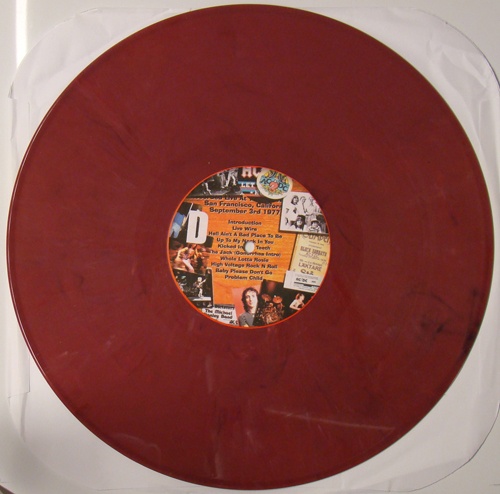 « May 21
May 2020
May 23 »
Comments
There are currently no comments
---
You must be signed in to post a comment.
« Back
Sign In »