Item of the Day: History
The official AC/DC site posts a 'rarity of the month' every so often, so I figured I could top that and post a rarity of the day. Ok, so not everything will be rare but I figured it would be interesting to see some of the different items floating around that AC/DC or others have put out. Be sure to check the 'Past Items' page in case you miss some.
« Oct 24
Oct 2019
Oct 26 »
October 25: Volume II
CD - Box Set
Track List
Back in Black
1) Hells Bells
2) Shoot to Thrill
3) What Do You Do for Money Honey
4) Giving the Dog a Bone
5) Let Me Put My Love Into You
6) Back in Black
7) You Shook Me All Night Long
8) Have a Drink on Me
9) Shake a Leg
10) Rock and Roll Ain't Noise Pollution

For Those About to Rock
1) For Those About to Rock
2) Put the Finger on You
3) Let's Get it Up
4) Inject the Venom
5) Snowballed
6) Evil Walks
7) COD
8) Breaking the Rules
9) Night of the Long Knives
10) Spellbound

Flick of the Switch
1) Rising Power
2) This House is on Fire
3) Flick of the Switch
4) Nervous Shakedown
5) Landslide
6) Guns for Hire
7) Deep in the Hole
8) Bedlam in Belgium
9) Badlands
10) Brain Shake

Fly on the Wall
1) Fly on the Wall
2) Shake Your Foundations
3) First Blood
4) Danger
5) Sink the Pink
6) Playing with Girls
7) Stand Up
8) Hell or High Water
9) Back in Business
10) Send for the Man

Who Made Who
1) Who Made Who
2) You Shook Me All Night Long
3) DT
4) Sink the Pink
5) Ride On
6) Hells Bells
7) Shake Your Foundations
8) Chase the Ace
9) For Those About to Rock
Notes
5 CDs that come in a cardboard slip case, open on one end.

CDs come in full cases, all have booklets.

Purchased in 2011 for $15.
Details
Year Released: 1989
Country: Australia
Label: Albert/CBS
Catalog Number: 465922 2
More Photos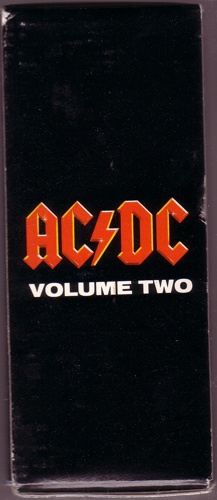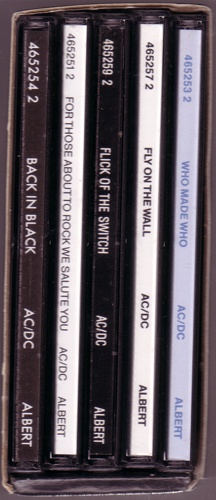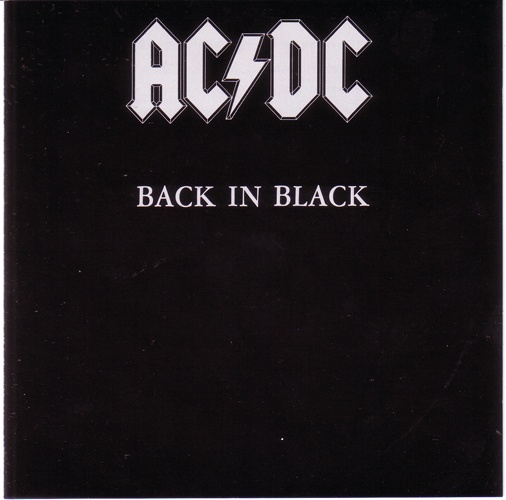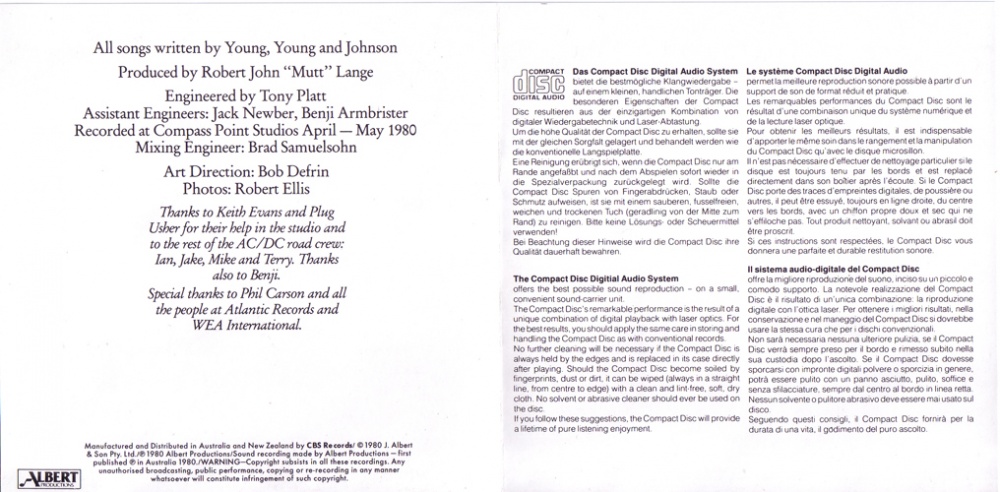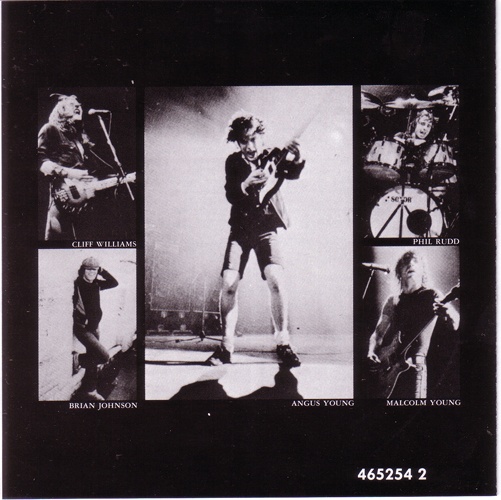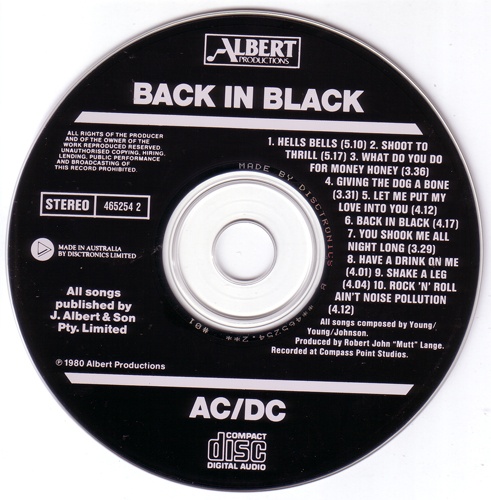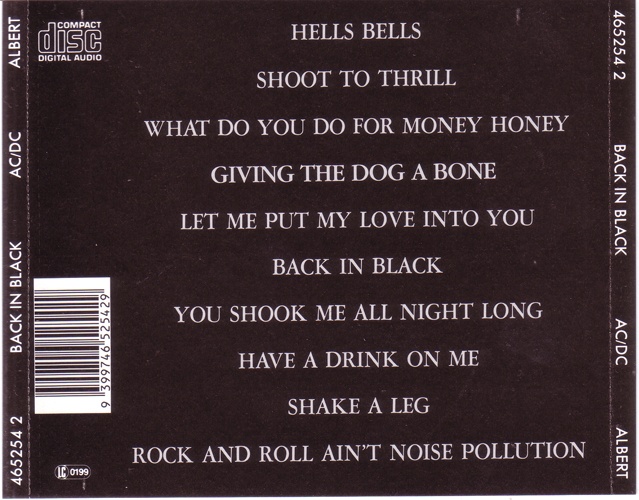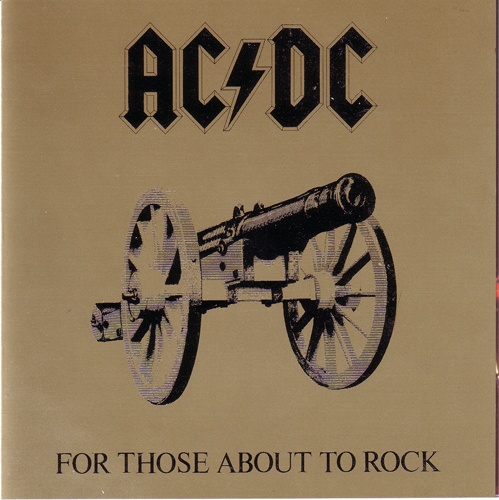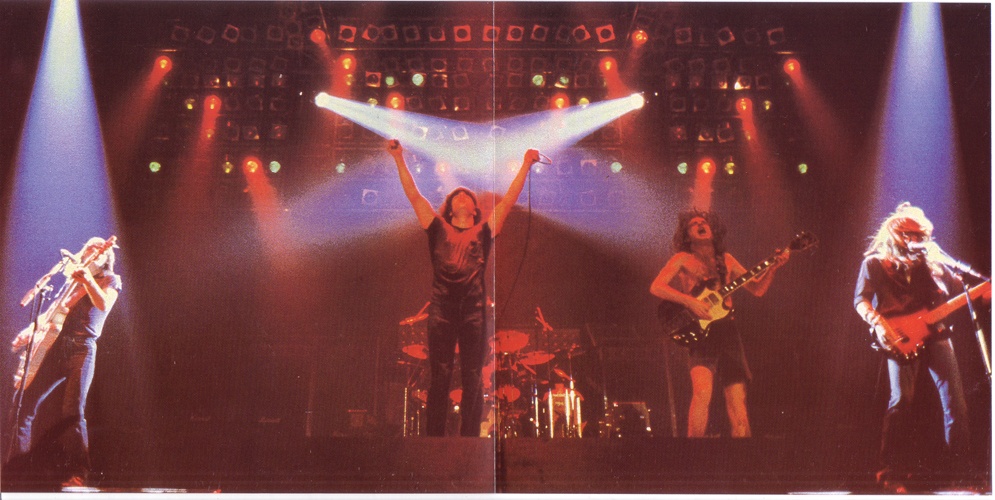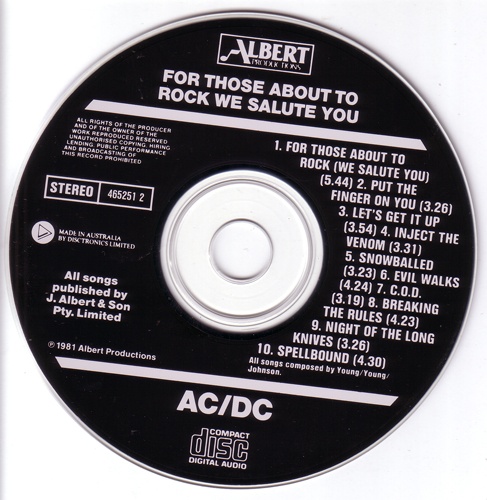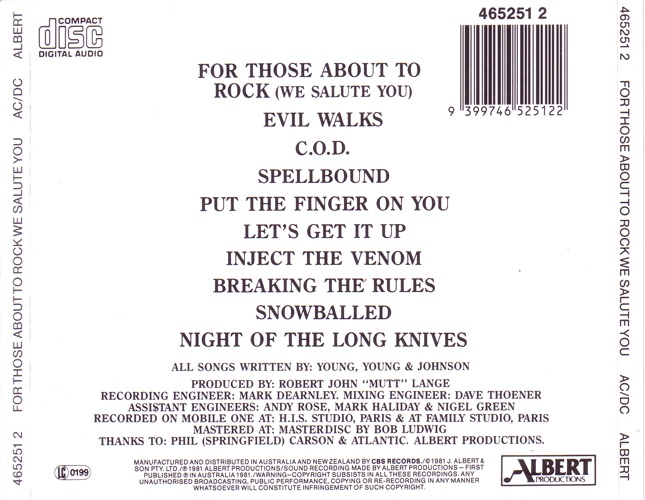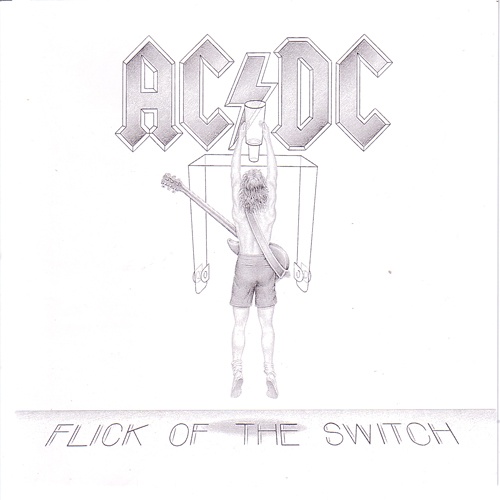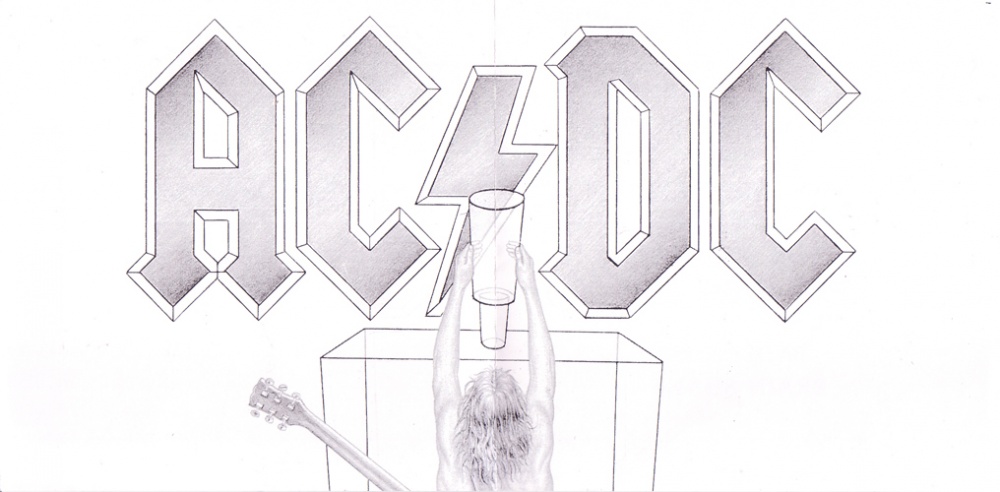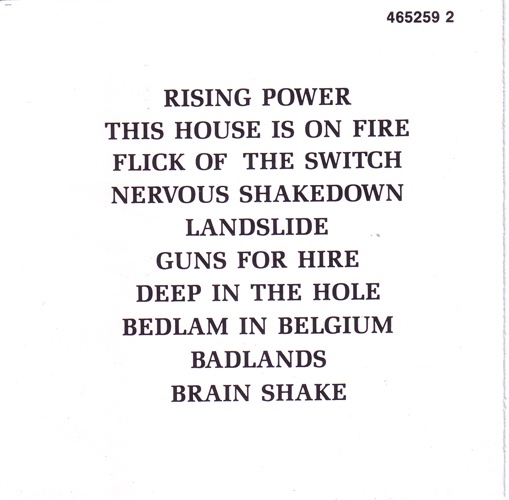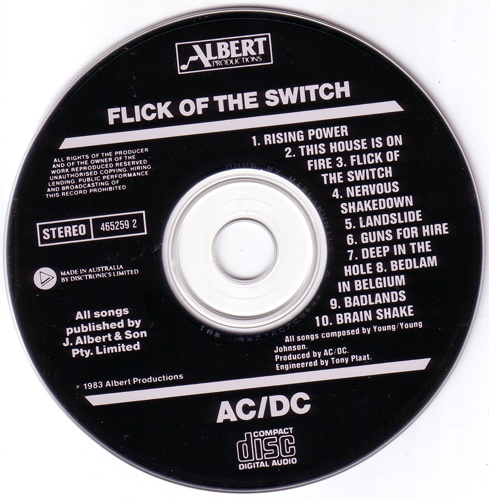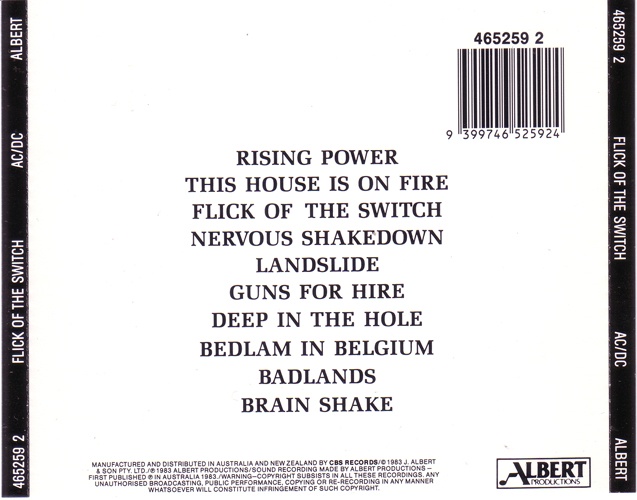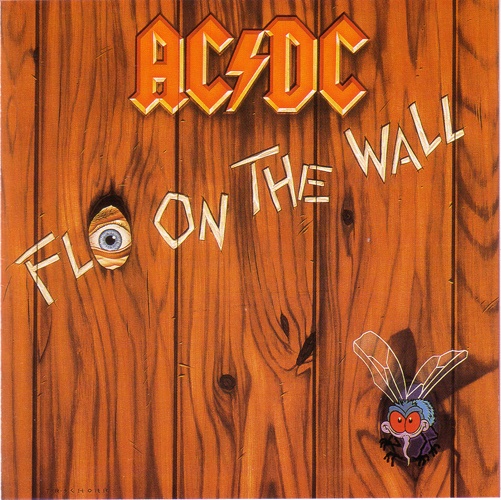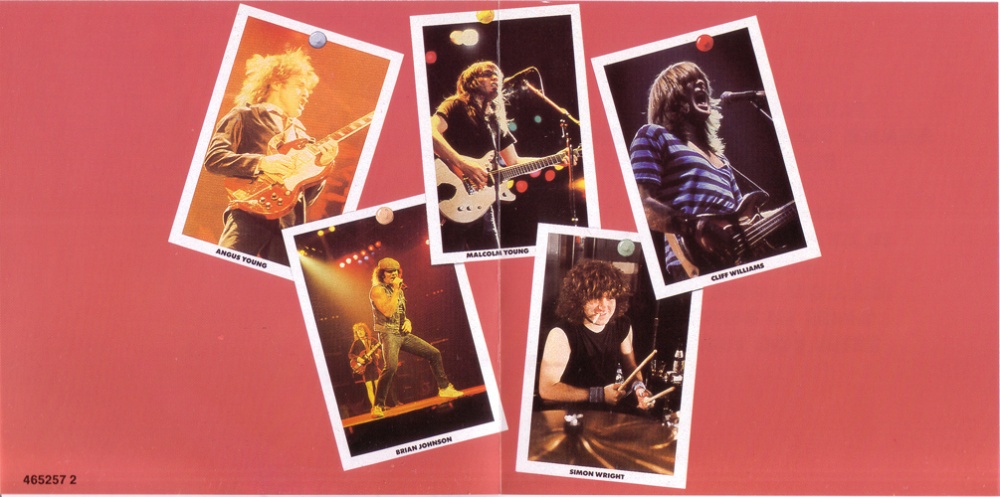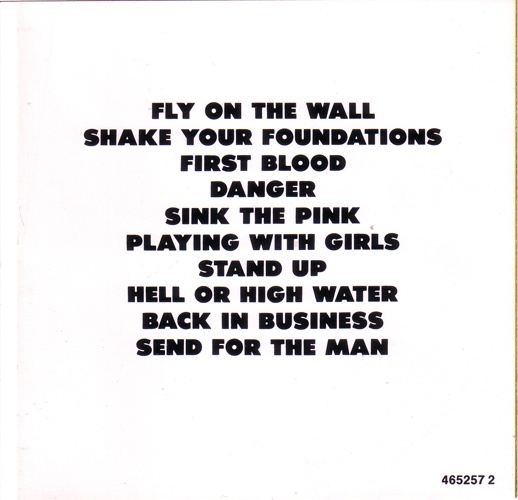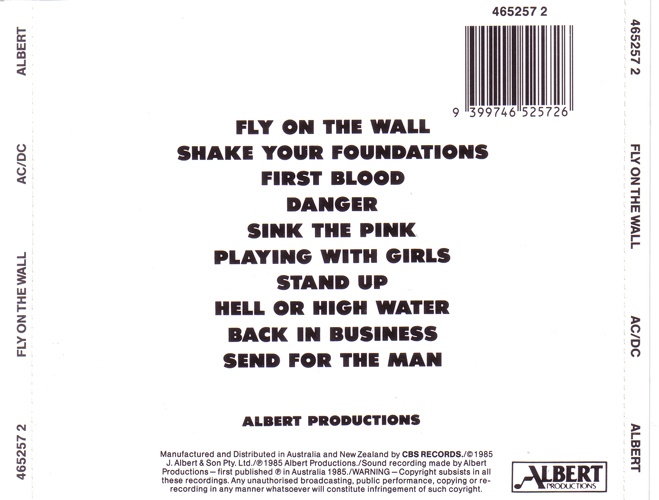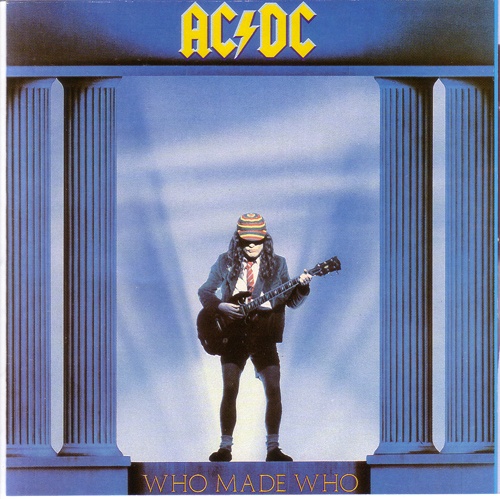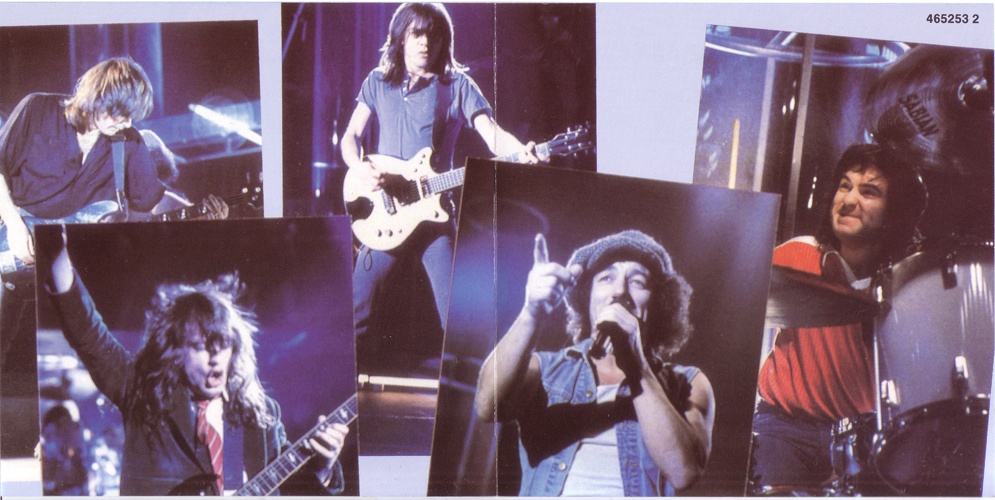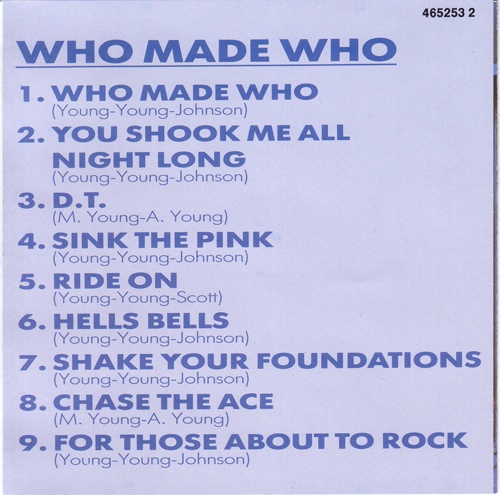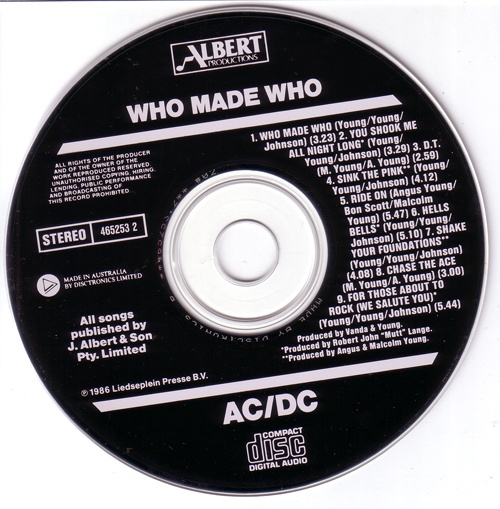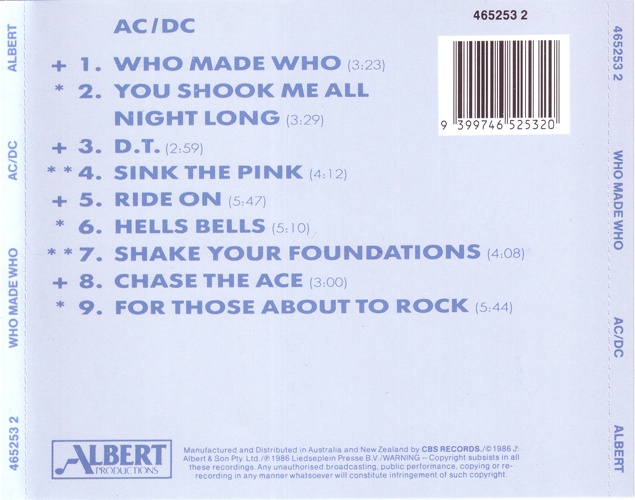 « Oct 24
Oct 2019
Oct 26 »
Comments
Cocoblöco
10/25/2019

🤘
---
You must be signed in to post a comment.


« Back
Warning: include(/home/bignate/public_html/dev/includes/php/returnto.php): failed to open stream: No such file or directory in /home/bignate/public_html/acdcoftheday/_itemdisplay.php on line 444

Warning: include(): Failed opening '/home/bignate/public_html/dev/includes/php/returnto.php' for inclusion (include_path='.:/usr/lib/php:/usr/local/lib/php') in /home/bignate/public_html/acdcoftheday/_itemdisplay.php on line 444